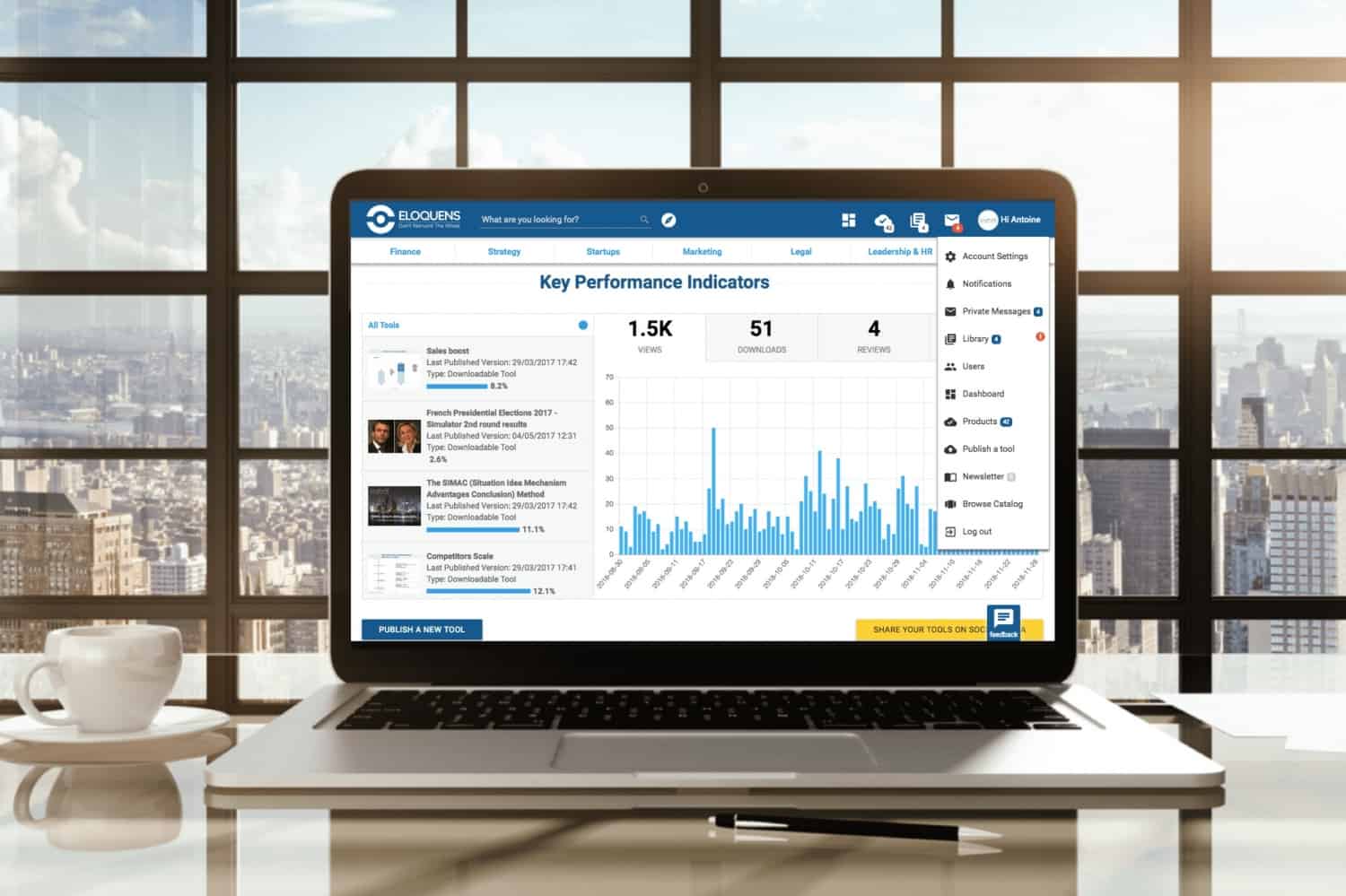 2
Identify your users & network
3
Gather Feedback and Reviews
4
Generate a Passive Revenue Stream
Top-tier consulting work is expensive for professionals and only a selected minority have access to Best Practices. Bringing this dream to reality is however within your grasp thanks to Eloquens.com
Find what you were dreaming for
Many professionals have done great work in their consulting or business career and have decided to share their best with you. On Eloquens.com, you will find the Best Practices you need, made by someone with top-tier expertise.
In minutes, you will have found your dream Best Practice on Eloquens. Download it and adjust it to your business. Get top-tier consulting done by yourself. Additionally, all transactions on Eloquens.com are safely secured via Stripe & PayPal.
Identify what could help others succeed
Throughout your career you have built an expertise: presentations, quantitative models and methodologies which have boosted the quality of your work for yourself and your clients. You believe that if other professionals had them, they could save time and do great work.
Upload Best Practices to expand your reach
With Eloquens, your reach is expanded beyond a local level as you enable anyone, from anywhere to have access to the best of what you can share.
Use the power of the internet. Visibility drives views and downloads, hence, share your Best Practices on social media, on blogs, send them to your network. This will not only drive your reputation and allow you can track the performance, rating and feedback of each of your Best Practices but it will also continue our end mission to Make Know-How a Common Good.
Discover our new feature and emojify 📊 your Best Practices 💎! Show your personality and add an original touch to the aesthetics of your Channel! 👌
https://about.eloquens.com/wp-content/uploads/2020/07/Screenshot-236.jpg
768
1366
Eloquens Team
https://about.eloquens.com/wp-content/uploads/2016/12/160811-New-Logo-White_Compressed-300x95.png
Eloquens Team
2020-07-16 15:29:25
2020-07-16 15:29:25
LAUNCH OF A NEW FEATURE: EMOJIS 📈🥳